Climate Change
The fossil-fuel industry has used its political and economic influence to resist the conversion to clean energy because, while it owns the fossil fuels beneath the ground, it does not own the sun and the wind. No one owns such renewable resources, and so they cannot be centrally controlled for private exploitation and profit. Industry planners, like those of the tobacco industry before them — in some cases, the same individuals — have worked to sow doubt about the science among the public, in order to continue to sell their harmful products. To delay reform, they have needed only to spread confusion about what are in fact settled questions among the large majority of climate scientists. The major fossil-fuel companies have assets at stake in excess of a trillion dollars. To understand their motivations, we need only follow the money.
For all people, the religiously faithful and the genuinely skeptical alike, but mostly for people of relative privilege, climate change is a moral issue. ​It is in fact the defining moral issue of our time. Please consider sharing this message.
Please Help Spread the Word
Online Communities
Thank You for Visiting
Powered by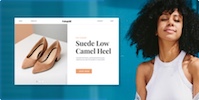 Create your own unique website with customizable templates.