Ethics
To bestow joy upon the least among us is to bestow joy upon the supreme goddess Óljamma Herself. To inflict suffering upon the least among us is to inflict suffering upon Her as well. For Óljamma possesses and shares all of consciousness, and She experiences all things.
Free Will
Beyond this purely physical critique of free will, biologists provide their own insights. Our behavior and personality, it seems, are determined by the complex interactions between our individual genetic endowment and our formative experiences. This in itself does not preclude individual change, but it does suggest that even such change is itself more or less determined by our genes and our environment. We may assure ourselves that had we been subjected to the same formative stresses and provocations experienced by some criminal, we would have chosen differently, morally. However, even within a more conventional conception of choice, we cannot choose our genetic endowment and predispositions. Given the same nurture and the same nature, we would all make precisely the same moral choices.
Democracy
Solutions
Here are political proposals for a sustainable and just society in the United States and beyond:
Values
Please Help Spread the Word
Online Communities
Thank You for Visiting
Powered by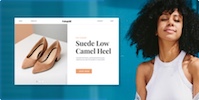 Create your own unique website with customizable templates.