Soqjós may offer some form of service routinely to their fellow human beings and other living creatures. The service, which may take myriad forms, is in recognition of the sacredness of us all, and in demonstration of our solidarity with one another, particularly with those systematically impoverished, oppressed, and marginalized. We are communal by nature; when we help each other, we promote community and realize our truest selves.
Please Help Spread the Word
Online Communities
Thank You for Visiting
Powered by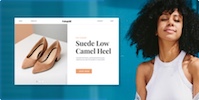 Create your own unique website with customizable templates.